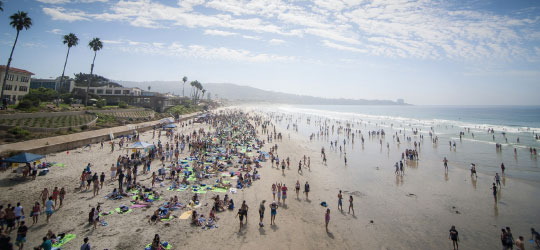 Community Planning
Community Planning shares campus project information and facilitating transparent, open dialogue between campus stakeholders and the local region. We strive to foster and maintain strong relationships with our neighboring communities, the City of San Diego, government agencies and elected officials.
Our work with the community regarding campus projects and plans begins with these groups. Please visit their websites to learn more about each group.
There are many ongoing projects and activities in the community that may be of interest. Visit ShiftSanDiego and use the interactive map to find out more about a variety of projects in the area in and around UC San Diego.
Each month, we provide information on current, relevant projects. These updates appear below in PDF format.
2019
2018
2017
Questions?
Contact Anu Delouri, (858) 822-0150.