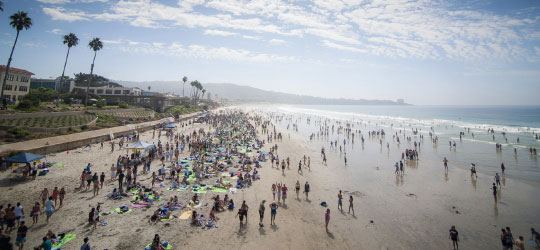 Community Planning
Community Planning, a unit within Campus Planning, is responsible for communicating about campus projects, collaborating with internal and external campus stakeholders, including members of the public, local community groups and organizations, the City of San Diego, elected officials and their staffs, and agencies, such as SANDAG, Caltrans and the California Coastal Commission.
Community Planning is responsible for agency collaborations (governmental and non-governmental), processes, permitting and compliance. Community Planning works closely with the California Coastal Commission, a regulatory state agency, to procure and ensure ongoing compliance of coastal development permits for projects located on university property within the coastal zone.
The UC San Diego main campus is located within the University City and La Jolla local plan areas. Community Planning collaborates and communicates on a regular basis with the following groups. Visit these websites to learn more about each group.
Community Planning provides a monthly email update to community groups and campus stakeholders that includes project-relevant information. To receive these updates, email commplan@ucsd.edu.
2021
2020
2019
2018
2017
Community Planning is responsible for the engaging the Community Advisory Group that formed in 2016 to collaborate on the understanding of perspectives to meet common objectives.
Questions?
Contact Anu Delouri, (858) 822-0150.