PROPOSED CORRIDORS

SURVEY
Share your feedback on major corridors under consideration for multimodal improvements to facilitate community walking, biking and transit use.
Complete the Survey
Previous
Next
Consulting and Contracting Opportunities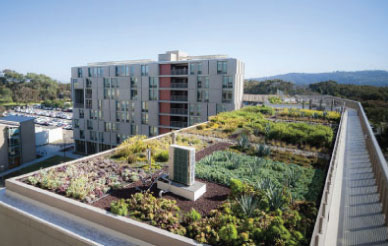 UC San Diego Green Building Program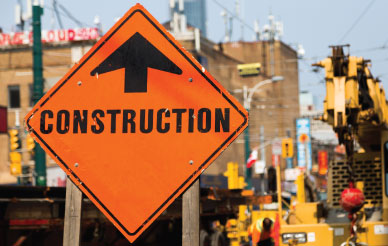 Construction Alerts
SHARE YOUR THOUGHTS ABOUT THE CAMPUS TRANSFORMATION
UC San Diego is undergoing unprecedented campus growth that includes new buildings and bridges, the Trolley arrival and more; the campus's physical appearance will change profoundly. We encourage you to take 5 minutes to share your anonymous responses about these changes. Simply use the link in your personalized email invitation to complete the Campus Transformation Survey by December 20 and you will be automatically entered into a prize drawing.
UC San Diego Celebrates Franklin Antonio Hall Groundbreaking
UC San Diego celebrated the groundbreaking of its newest engineering building, Franklin Antonio Hall, on November 15, 2019. The building is designed for active learning, collaborative research and the transfer of innovation to society.
Long Range Development Plans
La Jolla Campus
The campus 2018 Long Range Development Plan (LRDP) reflects several years of planning and collaboration with internal campus stakeholders, adjacent communities and agencies. The 2018 LRDP, approved by the UC Regents on November 15, 2018, identifies student, faculty and staff growth projections; describes development objectives and principles; delineates campus land uses; and estimates new building space required to support program growth and expansion through the 2035-36 academic year.
Hillcrest Campus
The 2019 Long Range Development Plan (LRDP) will guide the physical and land use development for the Hillcrest Campus. The LRDP will outline the possibilities for growth in a way that acknowledges the Hillcrest Campus's unique character and relationship to the community, while ensuring that UC San Diego can achieve its vision for healthcare, research and innovation. The plan will define the urban planning framework and identify population, site capacities and development objectives for the Hillcrest Campus through 2035.
Questions or Concerns?
If you have questions or comments about campus construction or related issues, please complete our online feedback form.