CONSULTING AND CONTRACTING OPPORTUNITIES
Design professionals and contractors can view Request for Qualifications and work available for bid.
See Opportunities
Previous
Next
Shaping The UC San Diego Campus
Through careful planning and thoughtful design, Resource Management & Planning helps to create a campus environment that embraces our history, natural beauty and unique character. We're building great spaces for people to learn, live and play to create a campus that is as distinctive as our people and culture.
Visioning Videos
Visual simulations illustrate how the campus will look as several construction and public realm improvement projects are completed over the next five years.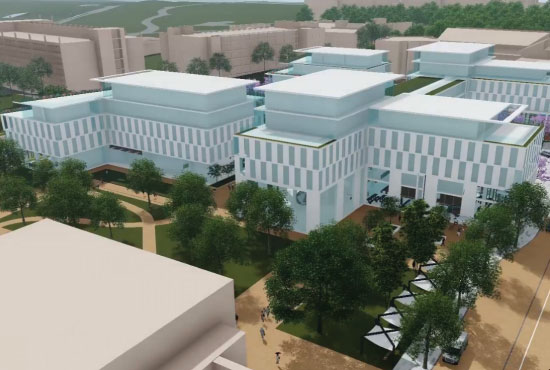 Long Range Development Plans
La Jolla Campus
The campus 2018 Long Range Development Plan (LRDP) reflects several years of planning and collaboration with internal campus stakeholders, adjacent communities and agencies. The 2018 LRDP, approved by the UC Regents on November 15, 2018, identifies student, faculty and staff growth projections; describes development objectives and principles; delineates campus land uses; and estimates new building space required to support program growth and expansion through the 2035-36 academic year.
Hillcrest Campus
A new Long Range Development Plan (LRDP) will guide the physical and land use development for the Hillcrest Campus. The LRDP will outline the possibilities for growth in a way that acknowledges the Hillcrest Campus's unique character and relationship to the community, while ensuring that UC San Diego can achieve its vision for healthcare, research and innovation. The plan will define the urban planning framework and identify population, site capacities and development objectives for the Hillcrest Campus through 2035.