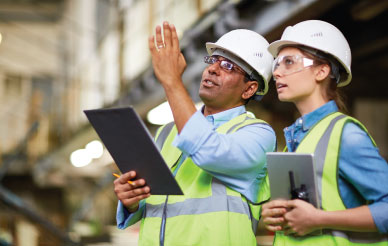 Consulting and Contracting Opportunities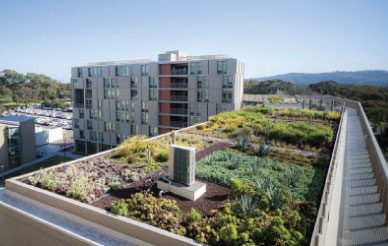 UC San Diego Green Building Program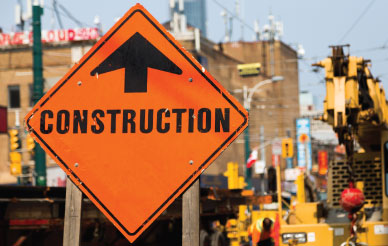 Construction Alerts
Operations during the COVID-19 Pandemic
While UC San Diego always complies with safety requirements on all project sites, general contractors are obligated to maintain a safe jobsite as defined by regulatory requirements, insurance protocols and company procedures.
During the COVID-19 pandemic, contractors are responsible for adhering to State of California Executive Orders, Centers for Disease Control and Prevention (CDC) Guidelines, County of San Diego Orders and the Construction Industry COVID-19 Exposure Response & Prevention Plan. In addition to typical construction site safety reporting at regular meetings, general contractors share COVID-19 safety implementation strategies and are responsible for reporting any COVID-19 positive tests to the university.
Pandemic Response Places Some Campus Transformation Projects on Pause
UC San Diego is executing a long-range development plan, with multiple construction projects underway. However, the COVID-19 pandemic response will pause some of these projects.
Bridging Campus Communities
UC San Diego recently celebrated the opening of a new pedestrian bridge that will link thousands of graduate students to the center of campus.
Questions or Concerns?
If you have questions or comments about campus construction or related issues, please complete our online feedback form.