UC San Diego Receives $100 Million in State Funding for New Student Housing
UC San Diego received $100 million in state funding for the Pepper Canyon West Living and Learning Neighborhood, which will provide more than 1,300 single-occupancy rooms to transfer and upper-division undergraduate students when it opens in fall 2024.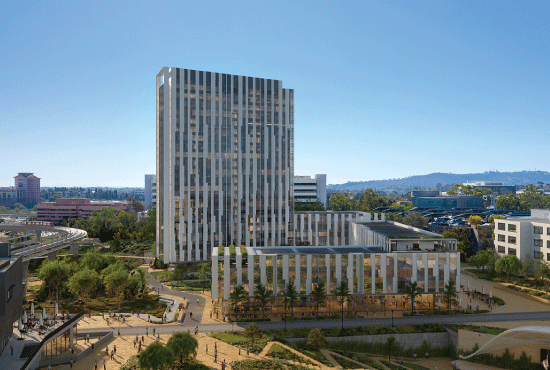 UC San Diego Breaks Ground on a Multi-Phase, Multi-Billion-Dollar Redevelopment of Hillcrest Medical Campus
Construction began on an approximately 10-acre site on the Hillcrest Campus. It marks the first phase of a multi-phase plan to redevelop the full medical campus, providing new facilities, new technology, increased capacity, expanded care offerings and other community services and amenities. Get project details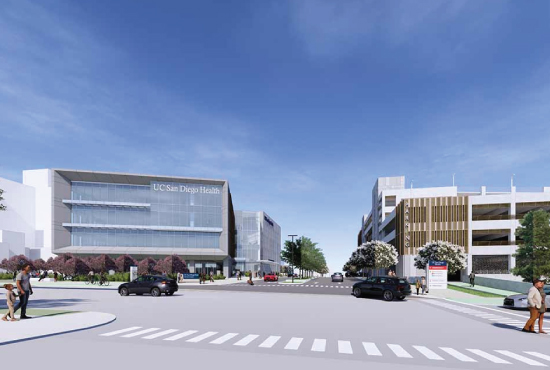 Operations during the COVID-19 Pandemic
While UC San Diego always complies with safety requirements on all project sites, general contractors are obligated to maintain a safe jobsite as defined by regulatory requirements, insurance protocols and company procedures.
During the COVID-19 pandemic, contractors are responsible for adhering to State of California Executive Orders, Centers for Disease Control and Prevention (CDC) Guidelines, County of San Diego Orders and the Construction Industry COVID-19 Exposure Response & Prevention Plan. In addition to typical construction site safety reporting at regular meetings, general contractors share COVID-19 safety implementation strategies and are responsible for reporting any COVID-19 positive tests to the university.
See the December 17, 2020 bulletin.
Questions or Concerns?
If you have questions or comments about campus construction or related issues, please complete our online feedback form.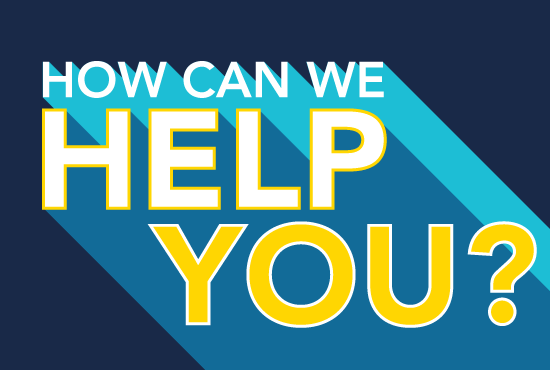 Equity, Diversity and Inclusion
Land Acknowledgement
The UC San Diego community holds great respect for the land and the original people of the area where our campus is located. The university is built on the un-ceded territory of the Kumeyaay Nation. Today, the Kumeyaay people continue to maintain their political sovereignty and cultural traditions as vital members of the San Diego community. We acknowledge their tremendous contributions to our region and thank them for their stewardship.