Long Range Development Plans
UC San Diego
UC San Diego's Long Range Development Plans are general land use plans that guide the physical development of its two campuses. These plans will allow both campuses to continue planning in a thoughtful and sustainable manner through 2035.
With the increasing student population, UC San Diego must plan for this projected growth and everything that comes with it —additional housing, academic facilities, services, faculty, staff and more. Our planning, efforts must ensure that we:
Create great spaces for people to learn, live and interact.
Expand upon and advance our sustainability goals, socially, academically, financially and environmentally
Continue to be inclusive, flexible and receptive to ideas and concerns from our surrounding community
Improve access and enhance connections to the greater San Diego community by embracing regional transportation projects, which have the added benefit of easing traffic and parking demands as well as improving air quality
Preserve the character of both campuses, including those assets that reflect its remarkable physical location and other elements that make us uniquely UC San Diego
La Jolla Campus
The 2018 Long Range Development Plan reflects several years of planning and collaboration with internal campus stakeholders, adjacent communities and agencies. It identifies student, faculty and staff growth projections; describes development objectives and principles; delineates campus land uses; and estimates new building space required to support program growth and expansion.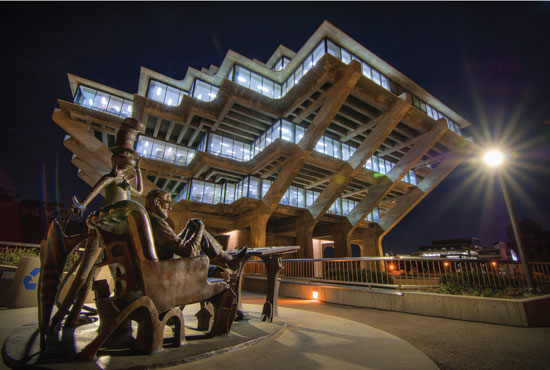 Hillcrest Campus
The 2019 Long Range Development Plan outlines the possibilities for growth in a way that acknowledges the Hillcrest Campus's unique character and relationship to the community, while ensuring that UC San Diego can achieve its vision for healthcare, research and innovation.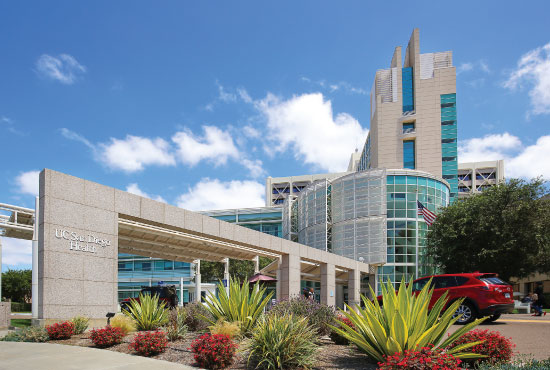 The UC Regents require every campus in the UC system to have, and periodically update, an LRDP, which defines how a campus will accommodate anticipated enrollment and the faculty and staff needed to support it. An LRDP is only a guide; it does not commit the campus to specific projects as it must provide flexibility for changing conditions.
As a state entity, UC is constitutionally exempt from local land use control. This means the university has autonomy in land use entitlement decisions when the use of such land promotes the university's mission. In addition, state agencies typically do not approve a UC campus's LRDP.
However, an LRDP addresses how campus development will be compatible with relevant city, regional, state and federal policies and plans. UC San Diego plays an important role in the region and each LRDP will strive to help advance the relevant development policies and objectives that guide the city and the region.
Existing state law requires the university to prepare and certify an Environmental Impact Report (EIR) for its LRDPs. This EIR, known as the "programmatic" EIR, evaluates the impacts of the plan on the surrounding environment and identifies solutions to mitigate the identified impacts. The UC Regents must certify the EIR before they approve an LRDP. Find more on Environmental Planning.
An LRDP is a comprehensive plan that addresses subjects including:
Land Use and Development The plan provides general guidance for land use and development goals while maintaining adequate flexibility for future decision-making. It shows the amount and type of proposed research, academic and medical facilities, as well as estimation of housing units. Building on established physical planning objectives (refer to the 2021 Physical Design Framework), the LRDP articulates principles that are intended to guide site development and organization of uses and supporting facilities. It also will be compatible with relevant city, regional, state and federal policies and plans.
Open Space The plan identifies areas of potential and preserved open space. These could include paved plazas, less formal landscaped areas, undeveloped areas and natural reserves.
Transportation and Parking The plan explains how people access and circulate through the campus and considers modes of travel including pedestrian, bicycle, cars, mass transit, service and delivery vehicles and emergency vehicles. It addresses transportation demand management measures and identifies how parking needs will be accommodated.
Utilities and Infrastructure The LRDP discusses how campus systems for water, waste water, storm drainage, sanitary sewers, chilled water and steam, electrical distribution, natural gas and communications will be accommodated to address projected campus growth.
Sustainability The LRDP and EIR discuss how campus sustainability, including climate change and resiliency objectives will be achieved to meet UC Office of the President and other environmental mandates.